This section is actually more about you than us. It's about your dreams and goals - and how we can help you unlock your potential. This is the reason we exist.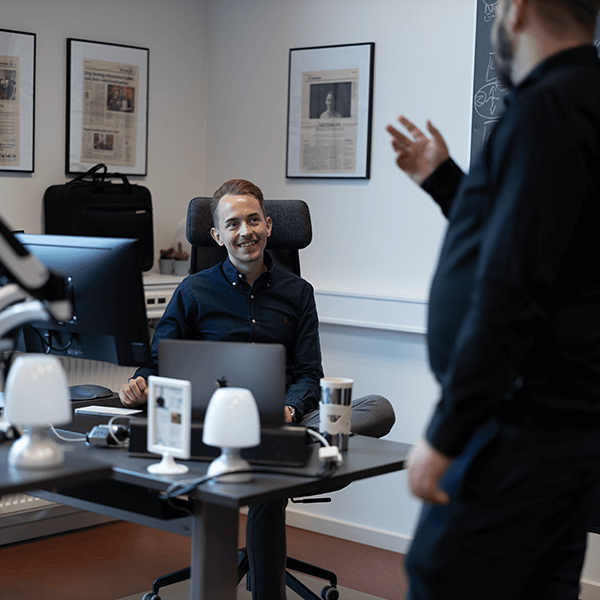 Engineers of technology based business development
Yep - it's true. LeadMotor®️ is not to be confused with any regular marketing agency. The founders all have an engineering background, specialized in technology based business development, with a passion for sales, finance and growth. This is the foundation LeadMotor®️ is built on.
These are some of the country's best inbound marketing specialists. They go to work every day to create and take your lead generation and pipeline management to the next level.
This is one top-tuned bunch! They all come from different backgrounds and many years of experiences. Many would say we're geeky - but we just call it being a LeadMotor®️ consultant.
It means you're in for a dedicated team, who has a deep understanding of your company, goals, target group and their challenges—and how this can be used to systematically drive the growth of your company.
Your team is tremendously resourceful. Beside their experience and knowledge, they've got the strengths of their colleagues to support them, with whom sparring sessions occur weekly.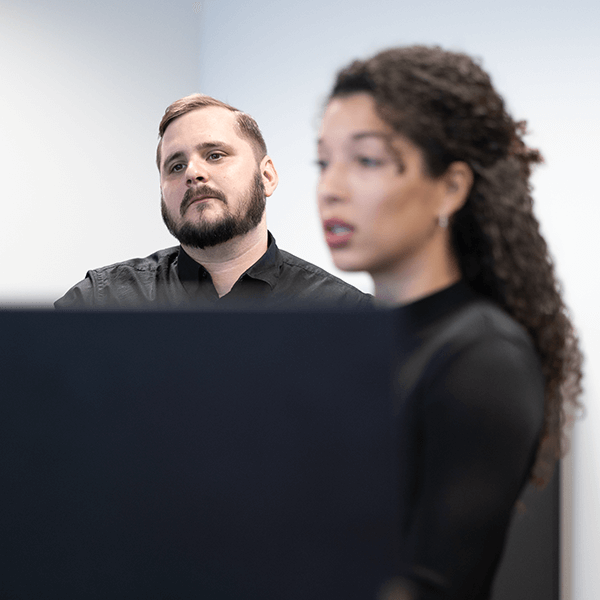 Learning and development as the cornerstone
We don't do gut feelings. Everything we do is has it's origins in validated learning, which means that everything is tested and validated before it has our recommendations. Every single one specialist at LeadMotor®️ works by this principle. 
Everyone is Facebook and LinkedIn certified and we're continuously upskilling various skillsets within several areas.
A mission that impacts you noticeably
The challenge with missions is that they're often seen as nonpractical clichés. We've done something about that. Our mission is pretty clear and we operationalize it actively every day: "We drive growth in B2B companies through online lead generation and pipeline management, which systematically finds new leads and qualifies them for sales.". 
Additionally, all projects are carefully selected prior to initiating a LeadMotor®️ partnership. If we can't be sure that we're able to deliver the value and growth you expect, you can be sure we'll be starkly honest about it.  
Responsibility, Development, Drive, Honesty, Transparency and Team Work. These are the 6 values that are deeply ingrained in our daily work—both internally and externally. It means our clients are always fully aware of what work is being done and how it's performing. Internally, our values are manifested through our daily work. Every month we exemplify how each value is operationalized through the sharing of a concrete happening of the passing month. 
Meet our team of specialists
Click on a LeadMotor®️ specialist and learn more about who's working in the engine room.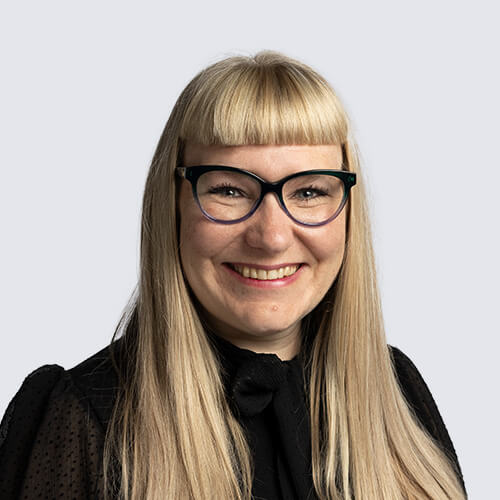 LeadMotor®️ Content Specialist
A´s, white space and moshpit
As a content specialist, Bente works with a bunch of things, ranging from copywriting, mail flows, design and a gazillion other things. 
She's got some serious opinions regarding fonts (Seriously, check out this A in the title of this page! That's hella gorgeous.)white spaces and whether or not one should put butter underneath Nutella.
Not many people know this, but Bente really enjoys creating mischievous embroidery. Also, she's quite the metalhead, almost unable to sit still at the thought of the next moshpit.
44141094
bente@leadmotor.dk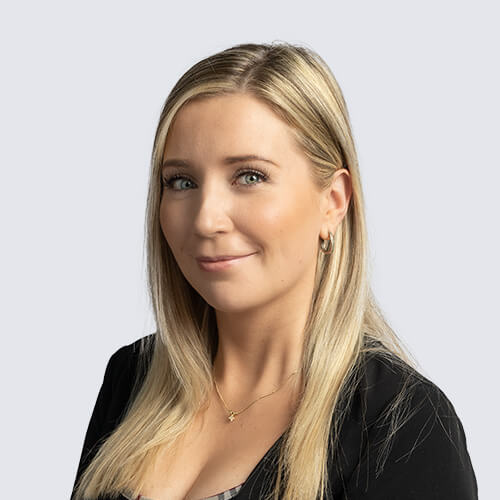 Communicative automation mechanic
With a masters degree in communication, this is exactly what Camilla is - a master communicator. Her unique talent for eyeing opportunities, creating superior automations and executing on her visions comes is a gift from above for her clients. 
Not many know this, but Camilla has renovated her entire house herself, with the skilled assistance of her daughter. Despite just being a couple of years old at the time. Ah, future generations - so young, so capable.
44141095
camilla@leadmotor.dk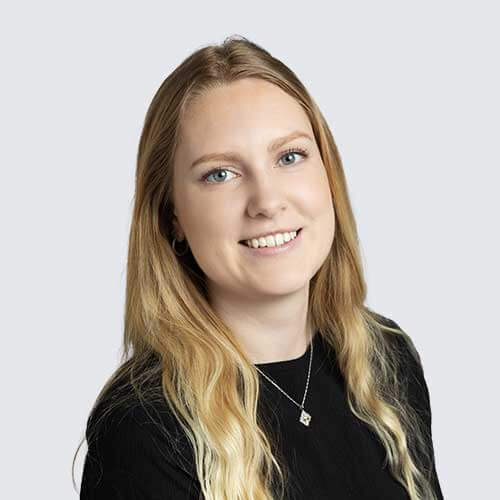 Full steam ahead on those marketing skills
It's a given that when you've got a background in international business communication, you've probably got superstar status with business developing content. Celina takes it a step further and sprinkles her abilities with design and marketing skills.
Not many know this, but Celina is an enthusiastic shopper for baking supplies and pants. Also, she finds it infinitely more tiring to jog than to run—so you better step up your game to keep up!
42 91 15 59
celina@leadmotor.dk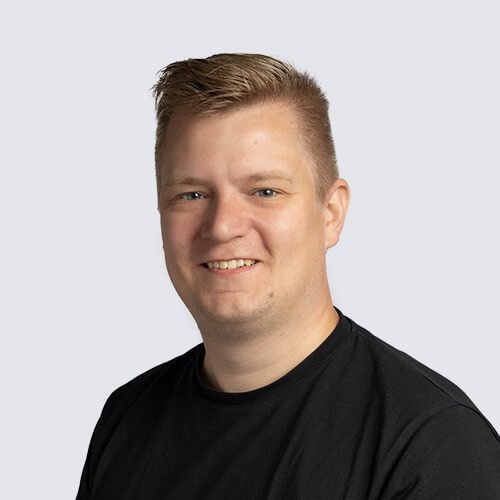 Senior LeadMotor®️ Consultant
Gadget-freaky Lead Master
Daniel started out being an expert in everything Google. From then on, he progressed to inbound marketing, becoming the Overlord of Generating Relevant Leads, irrespective of industry.
And then he's a GADGET FREAK! Daniel has a passion for keeping up with the newest tech developments. He jitters enthusiastically at the thought of testing out new stuff and uncovering what it can do—both at work and home.
And ehm... Musn't forget to mention his love for his lawn... We expect him to be awarded "City's Prettiest Lawn" by the mayor any minute now.
44141097
daniel@leadmotor.dk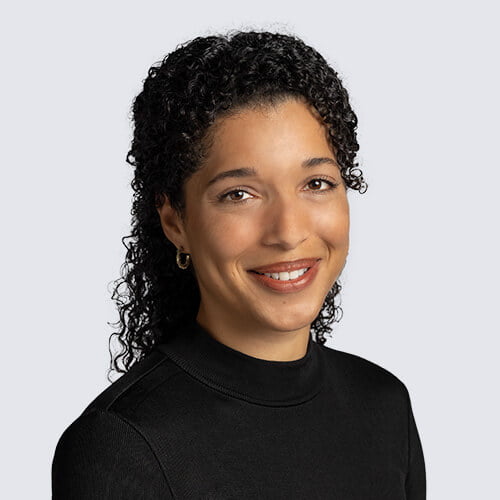 Francine Oswaldo Studsgaard
LeadMotor®️ Content Specialist
Black belt in content creation
With a Masters in Sports Management, it wasn't exactly written in the stars that Francine would end up at LeadMotor doing content. But she uki goshi'ed some sense into those stars and is now a true master of content creation, copywriting and project management.
Not many know this, but uki goshi is a technique you might see Francine use when she throws folks around in her spare time. Many years as a judo player have earned her a black belt.
44142075
francine@leadmotor.dk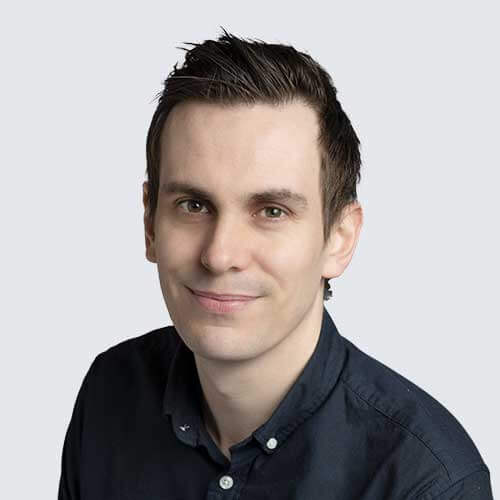 Multi-talented tracking ninja
Jonas is a masterful and sharp cand. merc., specialized in marketing. His ability to set up tracking and finding clients' target groups is unrivaled. Just as efficient as a ninja setting eyes on his target—and never missing.
Not many know this, but not even the Oracle of Delphi is a match for Jonas concerning his knowledge on soccer and board games. Seriously, go ask him anything!
Lest we forget, Jonas' formidable real estate valuation talents deserve a mention. With frightening accuracy, and almost no info, will he tell you the costs of any given property. So dope!
44142079
jonas@leadmotor.dk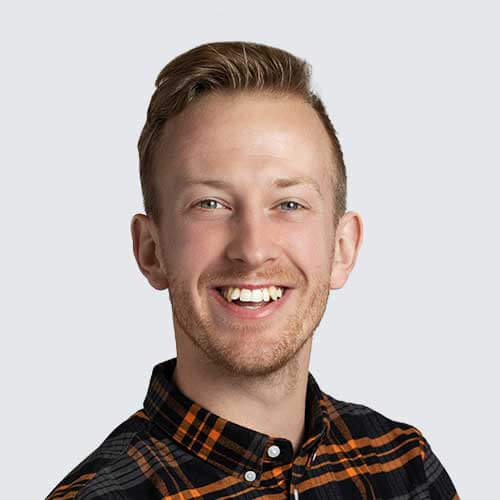 Your super creative media nutcase
Lasse is the most creative, media-geeky individual you'll meet. His background in media studies has unlocked an unusual talent for creating enthralling, relevant content for a variety of digital platforms.
When Lasse's off work, he enjoys running around and yelling at misbehaved hooligans—as a soccer referee.
Not many people know this, but Lasse's favorite song is "Fly on the Wings of Love", a Eurovision Song Contest winner from 2000... which probably makes him the youngest The Olsen Brother-fan under 60 years of age...
44142076
lasse@leadmotor.dk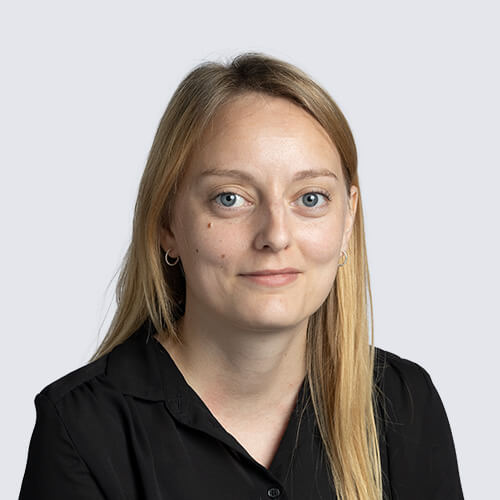 Lean, mean, lead-ripper machine a la Maude
Setting up a top-performing ad set or email campaign the way Line does is left only to the elite—just like Line. Her background in Marketing & Business Innovation makes her a lean, mean lead-ripper machine. 
Not many know this, but we've got an entire photo album dedicated to the back of Line's head. She has a skill of hiding from camera lenses that is nonpareil. So behold! and revel in the glamor of the FRONT of Line. You're welcome.
Also, we would highly recommend you join Line for a quiz on the tv show, Matador – a Danish cultural icon. You'll lose, though. Did I mention she's an aficionado? Woopsie!
44142077
line@leadmotor.dk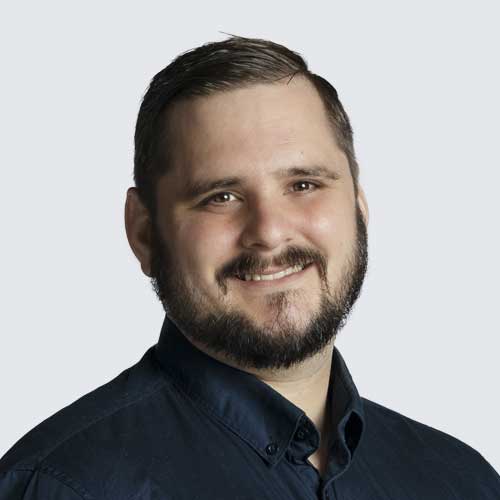 The business developing master dancer
Martin is truly a superhero within marketing automation and business development.
During his Business Development Studies, he created several startups with fellow student, Rehmi. It was during this turmoil that the idea for LeadMotor®️ was born.
Not many know this, but if you're terribly lucky, you'll have the honor of seeing Martin perform the centipede move on the dance floor. Also, he makes a mean gin mule and is a mighty FC Midtjylland and Liverpool fan.
44141092
martin@leadmotor.dk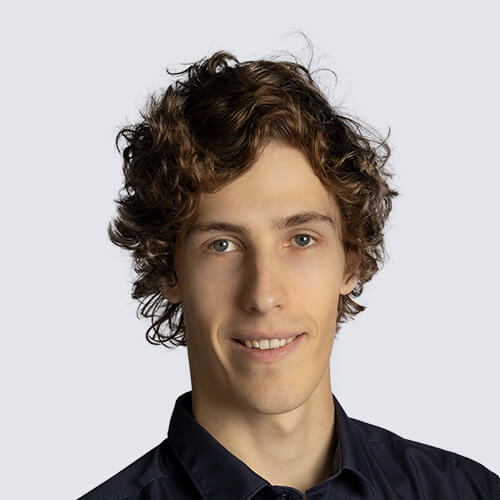 Partner & LeadMotor®️ Engineer
Strategic beach boy
Back in the days of yore, this youngster juggled both his studies as a Business Development Engineer, while running his own company AND an affiliate site selling dietary supplements. 
Affiliate siden blev solgt fra til fordel for at starte LeadMotor med Martin og Rehmi, som hans SEO bureau blev en del af. 
Hos LeadMotor er det især produktudvikling, projektledelse og økonomi-jedi funktionerne Mathias brænder igennem med.
Der er ikke mange der ved det, men Mathias har en baggrund som wakeboard instruktør i Cold Hawaii Inland og har en kæmpe interesse for investering i aktier og startups.
44141091
mathias@leadmotor.dk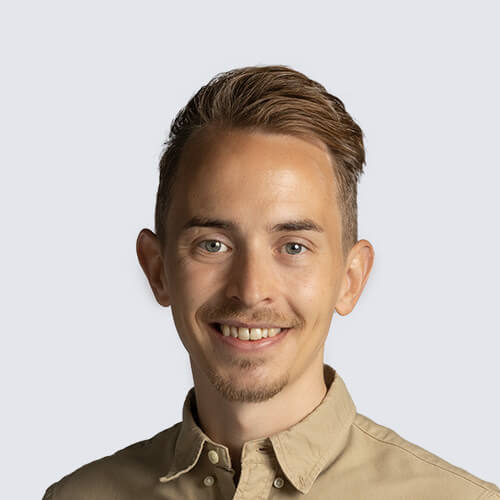 … und ich flieg', flieg', flieg'
Hvad får man når man blander en technørd, en motorbølle og en iværksætter? Svaret er selvsagt vores Partner og CEO Rehmi. 
Under hans Business Development Engineer uddannelse skabte han flere startups med studiekammeraten Martin. Det var dér ideen til vores allesammens LeadMotor blev udviklet.
Udover at være en helt igennem skøn chef, er han lidt af rainman når det kommer til marketing strategi, automation og annoncering.
Der er ikke mange der ved det, men Rehmi giver en glimrende danseundervisning til de der gerne vil kunne de smarteste trin til afterski
44141090
rehmi@leadmotor.dk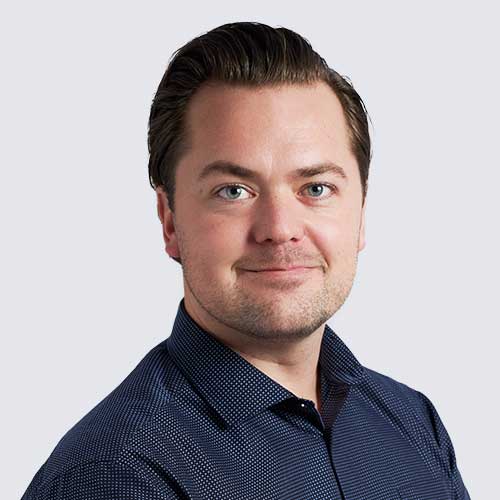 Stefan er LeadMotor Konsulent, Content-mager og Adobe superbruger. Entusiasmen er høj, når det kommer til mekanismer og psykologien bag markedsføring!
Hvad der er godt at vide om Stefan er, at han af flere omgange har frelst landsbyer fra orker og hele kongeriget fra drager – dog (endnu) ikke i arbejdsregi, men i de ugentlige D&D spil
71 99 85 85
stefan@leadmotor.dk
Webinars, articles and videos
Knowledge that grows your company
Collectively, our LeadMotor®️ team has spent more time on B2B marketing and sales than it has taken to build the ancient pyramids of Giza.
We've gathered our top learnings, ready for you to be inspired by and use in your daily marketing and sales efforts. For now, most of them are in Danish, but we're working hard to have them all translated as soon as humanly possible!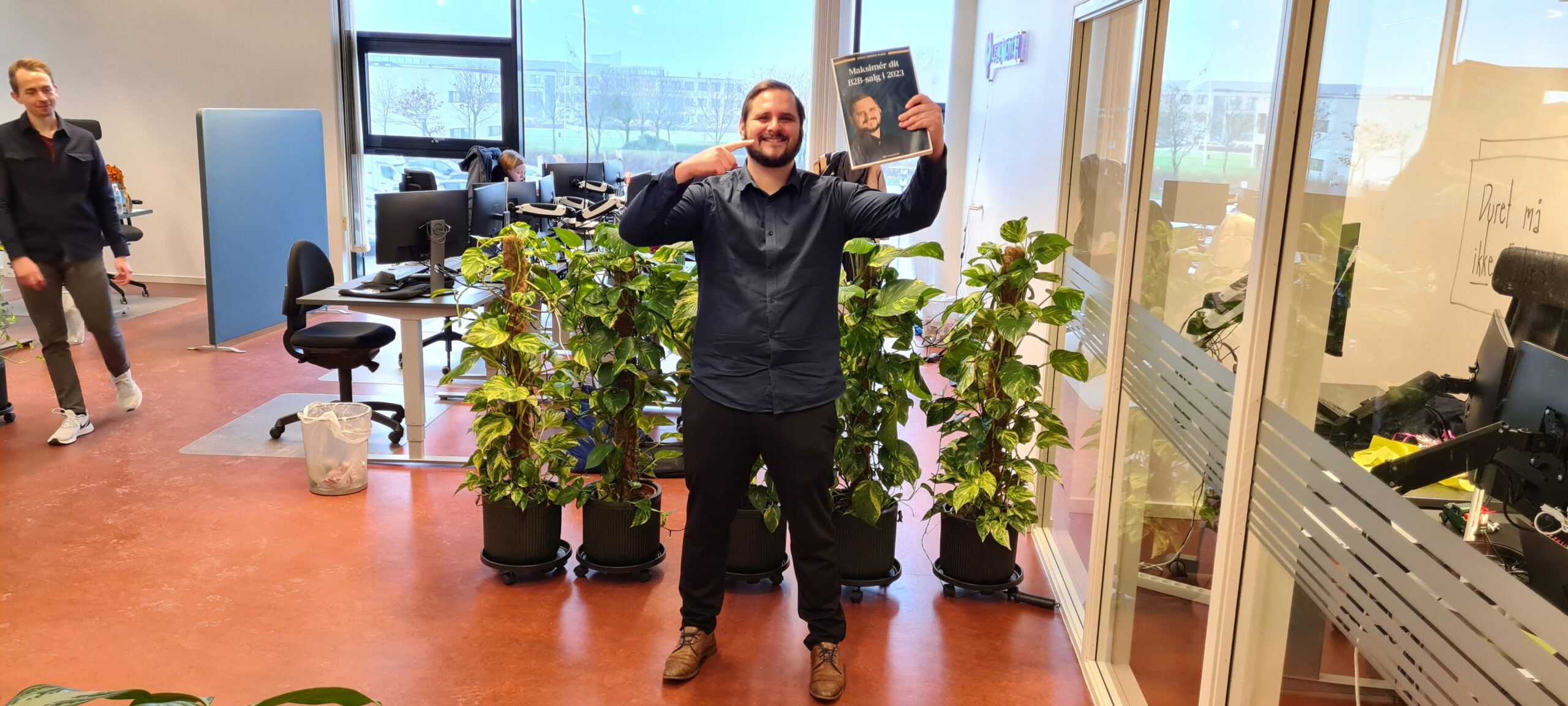 Demand Generation: Derfor er det essentielt for at få succes som B2B-virksomhed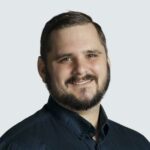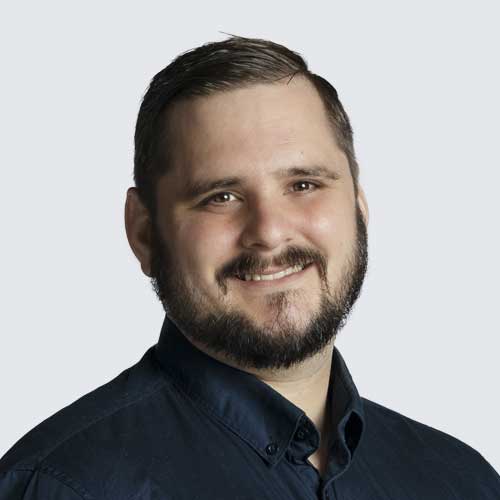 Martin Nørgaard Klausen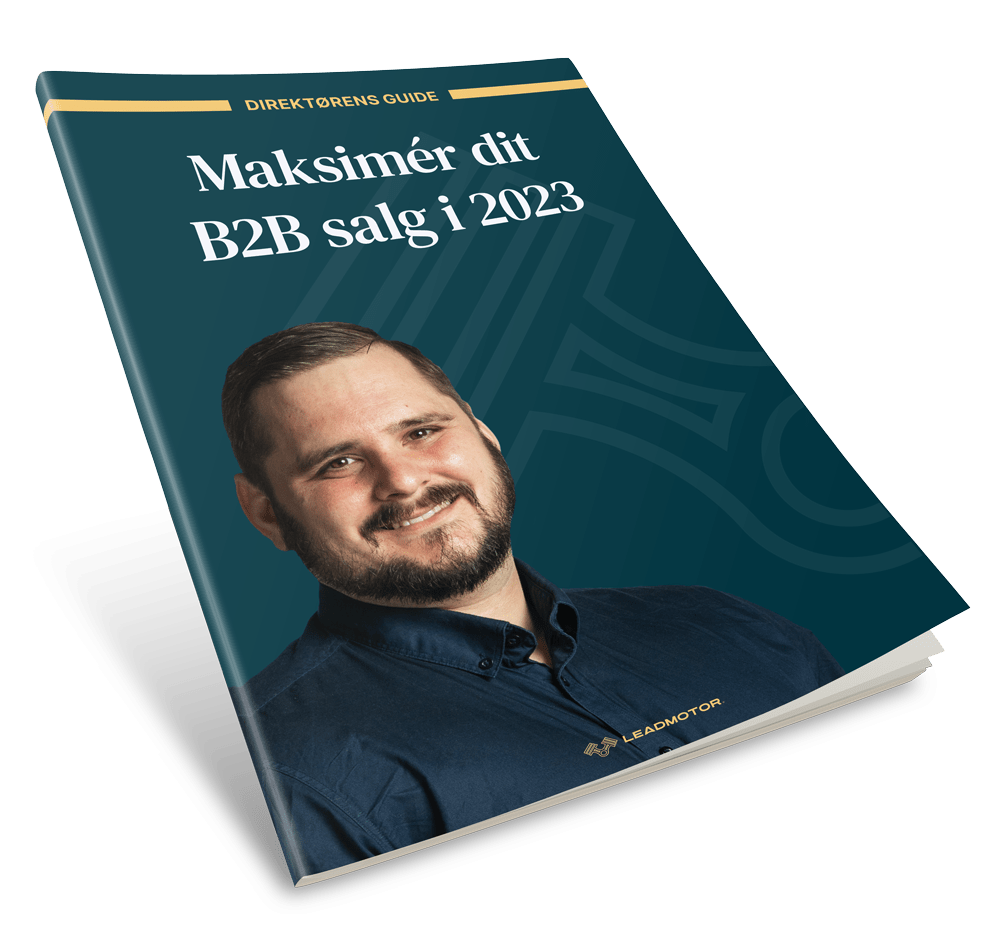 The CEO's Guide to Company Growth
Get the ultimate guide to creating successful B2B lead generation and pipeline management
We've collected all our best practices for you in this e-book. The email flow that follows is filled with even more goodies.